We have been in the industry for many years. Our team has the skills and knowledge to take on any size project you may have. 
BRICK REPAIR, GRESHAM, OREGON BRICK MASONRY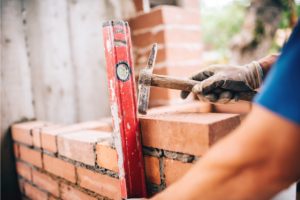 Top reasons why you need brick repair work done include basement wall problems that have resulted in damp areas. 
There may be wall crumbling, cracking mortar, vertical corner cracking, and large efflorescence and staining problems on exterior walls. 
It is important to think about the reasons that you may have for having your home or business repaired by professionals. These brick repairs can be difficult and costly if they are not handled properly. 
Because of many variables including the age of the wall, general wear, and tear, and the size of the wall. 
We must also take into consideration how many layers of masonry are involved, and whether the area has been treated for water, termites, or both. 
There are also other factors to consider as well.
Another top reason why you need brick repair work done involves cracking in mortar. 
Cracks in the mortar are a problem because they create a weak point that can easily become a path for moisture to enter the home. 
Call our brick masonry contractors today at 971-293-4293 for all your brick repairs, tuckpointing, and masonry veneer needs!

PORTLAND, OR BRICK REPAIR SERVICES
The benefits of brick repairs:
Moisture can cause significant damage to structures, especially for wooden structures that are prone to rotting from such a crack. This is especially problematic for basement walls. Once a wall has cracks, it needs to be repaired. 
However, repairing a wall, chimney, or fireplace without replacing it can cause a new problem and one that you really don't want to deal with.
Sometimes, when a structure becomes older, it starts to take more abuse than its age would indicate. Over time, elements can start to affect the integrity of the wall. 
Eventually, it can crack under a load of time. If you are thinking about doing some repairs or you need some cleaning done, you should definitely call a professional to do the work for you. 
You'll find that you may end up spending more money than you thought. You can be wasting valuable time and effort trying to repair what should have been a simple problem. Instead, get a repair done right the first time and avoid all the unnecessary trouble.
A leaky roof can be dangerous to anyone walking on it or using it as a walkway. It also can cause damage to landscaping, sidewalks, driveways, and the exterior of your home. 
The last thing that you want is for your brick walled porch to be ruined by ice and snow that have frozen over. These elements are capable of ruining any surface, but they can be especially destructive to bricks and other kinds of brick material. 
If you are having issues with your gutters, run water over the patch regularly to keep water away from your house and to prevent damage to your brickwork.
One of the top reasons why you need brick repair is that small repairs can quickly add up to large amounts of money. Waiting until it is too late can be very costly in the long run. 
This is why you should call in one of the brick repair contractors. We will provide you with the most cost-effective solutions for all your brick masonry working, including foundation repairs.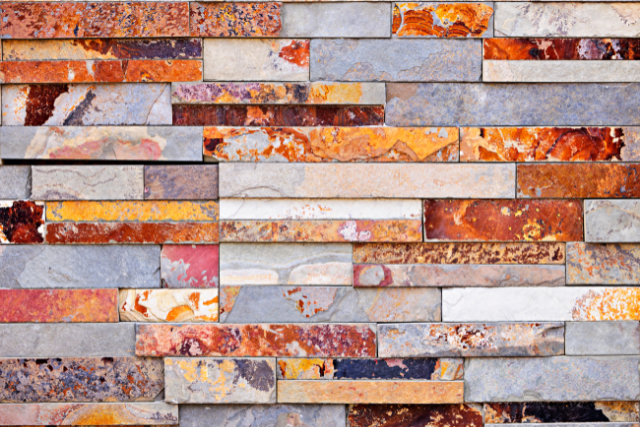 The latest product to enter the market that features fire resistance is known as brick veneer. It is an imitation of natural brick but is far less expensive than authentic brick.
As fireproofing, heat insulation, and fire resistance are three of the most important benefits of this type of material. It's easy to see why this material is a top choice.
It is highly resistant to fire, possesses exceptional thermal quality, and offers affordable construction and repair materials.
Brick veneer is also used to create products that look like stone, wood, ceramic, and porcelain. In addition, it can be used to create the appearance of marble, granite, concrete, and glass.
These unique materials make it impossible for even the most ardent flame thrower to find an alternative to the use of brick.
The Top Benefits of Brick Veneer Vs Other Materials: The unique properties of brick make it one of the best choices in fireproofing and heat insulation.
Various Benefits of Brick Veneer:
Not only does it stand up to extreme fire conditions, it is also an excellent choice for preventing heat loss in buildings.
This makes this material an excellent choice to help reduce energy costs during cold winter months.
The expansion and contraction of untreated brick are significantly less than the expansion and contraction of sheet rock, concrete, or stone.
Other materials would expand and contract at random while still not as durable as brick.
Furthermore, it is commonly known for its fire-retardant qualities.
Since veneer provides an effective barrier against heat and cold, you can be confident in your ability to protect your home. You will also have to worry less performing any sort of brick repair.
You can rest assured that you will not face any deterioration in the appearance of your home. Additionally, this material offers a higher degree of insulation than other products.
This means that you will be able to save more money on energy costs as compared to other options.
These are just some of the top benefits of veneer that you should consider. These will help if you are thinking about improving the appearance of your home.
In addition to this, you can easily use this product as an alternative to other options available in the market.
This means that you will be able to save a great deal of money without compromising comfort, beauty, and safety.
Take the time to learn more about this option today.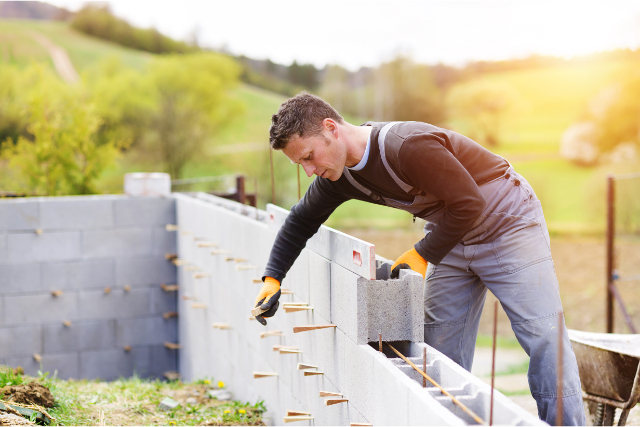 You would think that the reason professional services get better results is that they are experts at brick masonry. 
Well, in a nut shell, this is true. However, there are other factors that lead to better results, such as properly trained contractors, attention to detail, and the quality of work done. 
In many cases, one can say that this is the bottom line – the level of service provided. A lot of times, we get caught up in the hype of the latest technological innovation. 
At times at the latest trend or style, without paying enough attention to the basics. 
Let's take a look at the top reasons that professionals do better brick restoration.
First reason that I can cite is skill. 
A professional can be a specialist, but he or she isn't a master. There's always a learning curve, even for the most experienced professionals. 
When you're dealing with brick restoration, the level of skill is especially important. 
Not only does it make it easier to complete the work, but it also means that the job will be completed quicker.
Second reason is flexibility. 
Professional maintenance companies understand that it's not just about the tools and equipment. 
It's also about managing time and making sure the job gets done in a timely manner. 
When you have more time, you can spend it doing something else, which makes life easier and helps with your mental well-being. 
A lot of time is also saved. This means that you can do other things.
Third reason is experience. 
You get a lot more value from your time if you know what you're doing. When you have more experience, you can make more informed decisions. 
This will help to have more impact on the end result because of that knowledge.
Fourth reason is safety. 
In any job, there's always a possibility of injury. Professionals know how to approach brick restoration in a safe manner. 
They have spent years working in the field. They know where the hazards are, how to avoid them, and how to fix them right away.
Fifth reason relates to ego. 
Some people like to brag when they see a major improvement, and this one should be no different. 
Just like others might try to discourage you, everyone wants to see results and praise whenever they can.
There are a lot of reasons why professionals do better at brick restoration than others. While these are the top reasons, there are others that you might want to consider.
Professionals also know how to restore what needs to be restored. Your home might look like nothing has happened to it. 
However, after spending time and money restoring the building, you might discover something that you never saw before.
The last reason why professionals do better is because we are able to get more done in less time. One reason why this might be the case is that we aren't working in just one area. 
Instead, they are working on several aspects of the structure at the same time. Other times we might need to repair parts of the wall. 
All of these tasks take time, and professionals have more equipment at their disposal.
Our highly skilled brick installation and repair professionals will provide you with a free no-obligation quote! 
Some Of Our Brick Masonry Projects
GRESHAM DECORATIVE BRICKS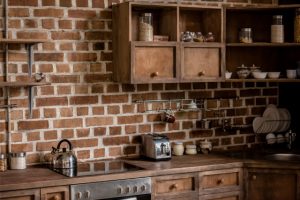 Decorative brick tiles are the best options for enhancing the beauty of your home at reasonable costs. It can add the charm to your interior. In recent times, they are used widely in various parts of the world.
There are a lot of benefits of using decorative brick tiles. The first advantage is that they are cost-effective, easy to install, stain resistant, and require very little care and maintenance.
These characteristics suit the requirements of homeowners who do not want to spend money on repainting, repairing their walls.
They can also resist stains and other marks which will make them look brand new.
There are several types of decorative brick tiles available. One of them is the stamped concrete tiles. As you would expect from these tiles, they come out with a distinctive texture and design. They can be imprinted with images like images of birds, flowers, and people.
If you want to enhance the look of your kitchen, bathroom, or bedroom, you should consider installing brick wall tiles. Wall tiles are available in several colors and designs.
These tiles will help you create a chic atmosphere in your home. The best thing about these is that they look great, are durable, and will not get etched or damaged easily.
They are also easy to install, so if you want to change the look of a room within a short period of time, you can do it with ease.
If you want to create a sophisticated and elegant atmosphere in your living room or dining area, you should install a decorative brick tile. There are many kinds of wall tiles available in the market today.
The most popular among them are ceramic, slate, and stone tiles. If you want to choose a tile for a wall that will be hard-wearing and resistant to stains, you should go for acrylic wall tiles. You will definitely find these tiles attractive and elegant.
If you want to create an exotic look, then choose to go for decorative bricks that come in vibrant colors. You can even get them in unusual patterns and designs.
The walls will look great and stay intact for a very long time, making it a perfect choice for your home.
BRICK AND STONE RETAINING WALLS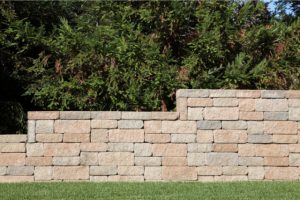 There are many reasons why more homeowners today are choosing to install a brick retaining wall for their homes. First and foremost, they add a great decorative accent to any home.
Second, they are very strong and can easily withstand years of heavy wear and tear from heavy loads and multiple traffic.
Third, they are virtually maintenance free and can even enhance the value of your home.
For thousands of years, brick has been used to build walls for fortresses and palaces throughout the world. Fortified walls were built with sections of stone or brick. They were then connected, or side by side, allowing for easy maneuvering and stacking.
These types of walls were also constructed using large pieces of wood or posts, with each individual post connecting with those on the next level up.
A wall is the perfect place to plant flowers and shrubs that can bloom year-round and can help protect you from the elements while giving your home an extra bit of color and style.
There are several plants that will thrive in this type of environment, and you'll be able to find exactly what you want to grow or keep in your yard.
You can plant flowers that bloom in all types of weather, and some can even be grown inside the barriers if you live in an area where there is a lot of rain or snow.
The material of the wall is important, too. Limestone is one of the most durable and attractive, but it does need to be sealed properly and maintained over time.
If you have limestone bricks, you'll want to seal them every few years, to ensure that they will continue to look their best. Some sealant will work better than others. This is depending on the quality of the material, the condition of your walls, and what you have in terms of older homes.
Stone is one of the most popular materials for the wall of a home, because of its timeless and elegant beauty.
The structure of these walls is beneficial as well. They can keep heat in during the winter, so that your home stays warm and cozy even when the weather is cold outside. The benefits of these walls can make your home a pleasant place to live.
The benefits of a brick retaining wall are endless. Stone walls are beautiful, durable, and affordable and require less brick repair. They will stand up to winds and other elements, and they can be easily maintained.
The best thing about them is that they are a great addition to any home. If you are looking to create a new look for your home, consider adding a brick retaining wall to your next construction project.
PROFESSIONAL BRICK SERVICES IN GRESHAM, OR
1. Experience: Our brick masonry contractors have gained so much knowledge throughout the years that it enables them to bring that experience and skill to every project.
2. Dependable: Being dependable is very important to us. It helps solidify the relationships we build with every customer. Being dependable, trustworthy, and honest helps us grow.
3. Affordable Prices: With everything going on these days, we are all on a tight budget. We always try and pass on as many savings as we can to each and every one of our customers we do brick repairs for.
4. Customer Service: We aim to please with every completed project. We grow with the quality workmanship we provide.
5. Friendly: Each and every single person we meet is treated like family.
Call us today and let us welcome you to the best Gresham Brick Repair company in town!
Call us today at 971-293-4293.